books you may love: The Stolen Book of Evelyn Aubrey by Serena Burdick
"Who says you have to do something with your life? Isn't living it enough?" - Sally, in The Stolen Book of Evelyn Aubrey by Serena Burdick
More than a decade ago, I discovered Kate Morton's books and fell head over heels in love with her stories. I've bought and read every book of hers. I think this was around the time I got my first Kindle, reckon it was a birthday present from KrA, and I simply couldn't stop reading.
Morton's stories are primarily set in dual timelines; one story unfolding in the past, typically around the time of World War II, and the other unfolding in the present as the protagonist tries to unravel the secrets of the past.
This parallel unfolding of two seemingly disparate stories and their eventual convergence, even collision if you will, into one inalterable twist of fate is a journey I take much delight and reading pleasure in.
Consequently, I am more drawn to books that have these dual timelines than I am to historical fiction in itself, i.e., books set in a different time period in history, although I love watching Bridgerton!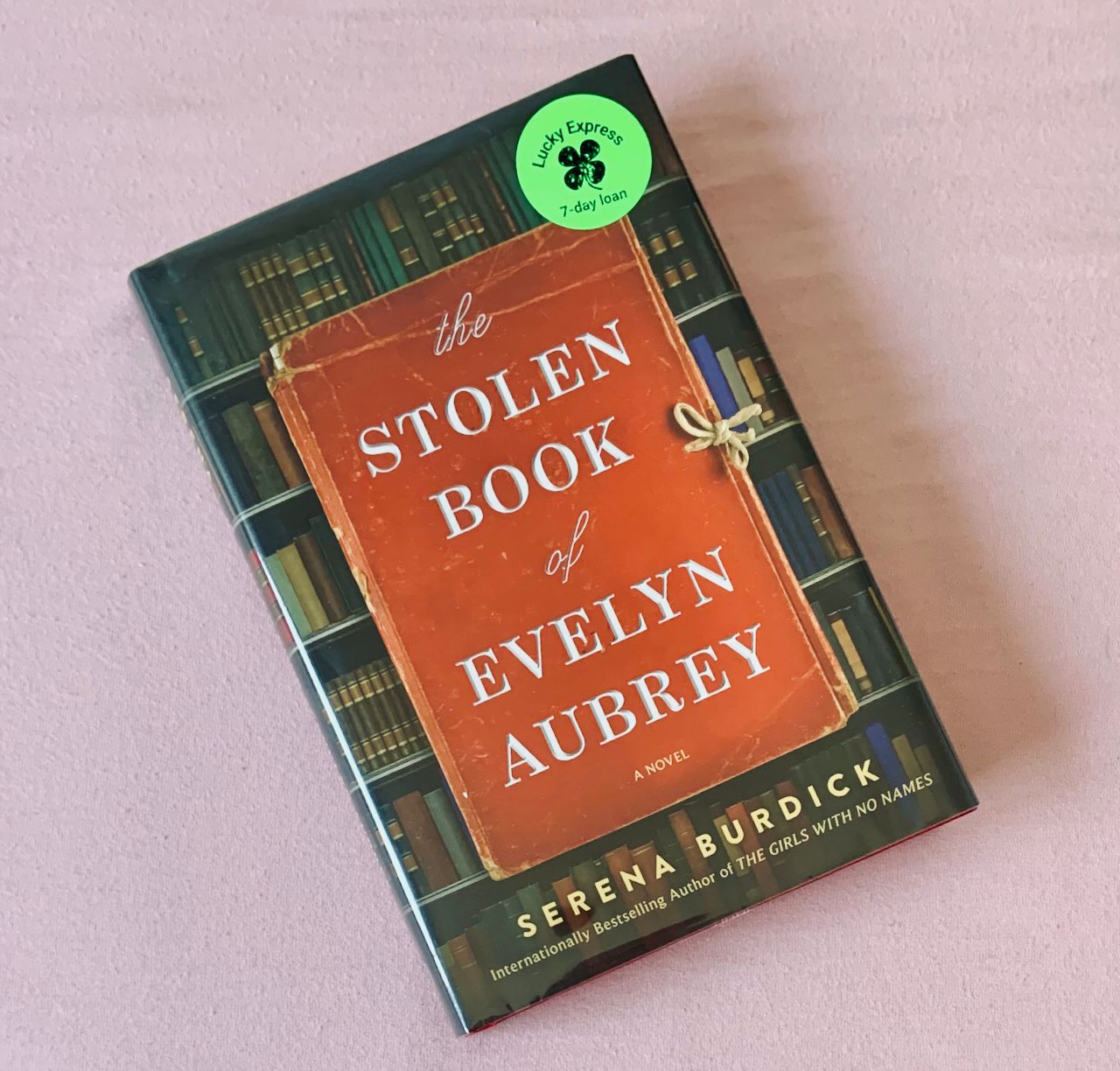 The Stolen Book of Evelyn Aubrey by Serena Burdick is about a girl named Abigail, who never knew who her father was and whose mother recently died in a car accident. She is brought up by her grandparents.
One day, Abigail finds a photo of a young man with her mother, and based on the timeline she deduces that this must have been her father. She doesn't even know his name.
All she knows is that he is a descendant of famous late-19th/early-20th century English poet, Evelyn Aubrey, and her author husband, William Aubrey, and she heads to the UK to find out what became of that family and whether she can find her father in the process.
Alongside, we get to read the journal entries of Evelyn Aubrey whose marriage to William begins on a high but quickly devolves into something dreadful and soul-sapping.
All we know of them in the present moment is that Evelyn disappeared and William was accused of her murder, and this is a mystery that has remained unsolved for a century.
I couldn't stop reading this book. Burdick's prose, the turn of events, the struggles of Evelyn and Abigail, everything simply held me spellbound. Even though I wanted to find out what really happened, I also didn't want the book to come to an end.
Some of my favourite lines are from Sally, who is related to the Aubreys by marriage and lives in the mansion in England.
Sally works as a florist, and she asks Abigal about her profession. But Abigail is unemployed and says that she does 'nothing'. And this is what Sally has to say in reply.
"Oh phooey, that's not possible. You just haven't found a name for it. You could be an observer of life, a thinker. The world doesn't have much to say for people who wander around thinking anymore. They used to be called philosophers, now we call them unambitious."
... "Who says you have to do something with your life? Isn't living it enough?"
On another occasion, when Abigail gets a clue as to her father's whereabouts and that throws her in a state of panic, Sally has another astute observation to make.
"It's frightening to come right up to the thing you've spent your life desiring. What if it doesn't solve all the problems you thought it would?" She took Abby's hand. "You can't stop what you've set in motion, love."
Reading The Stolen Book of Evelyn Aubrey reminded me so much of Kate Morton's works and how much I loved reading them more than a decade ago. Morton's writings were among my initial sources of inspiration to try my hand at penning a novel of my own.
There is an inimitable joy in finding an author or a book that inspires you too to tell a beautiful story of your own. That's what the works of Neil Gaiman, Erin Morgenstern, Kate Morton, and Tanuja Desai Hidier did for me. Any of their books will move and delight, inspire and transform, and make you want to share your stories too.